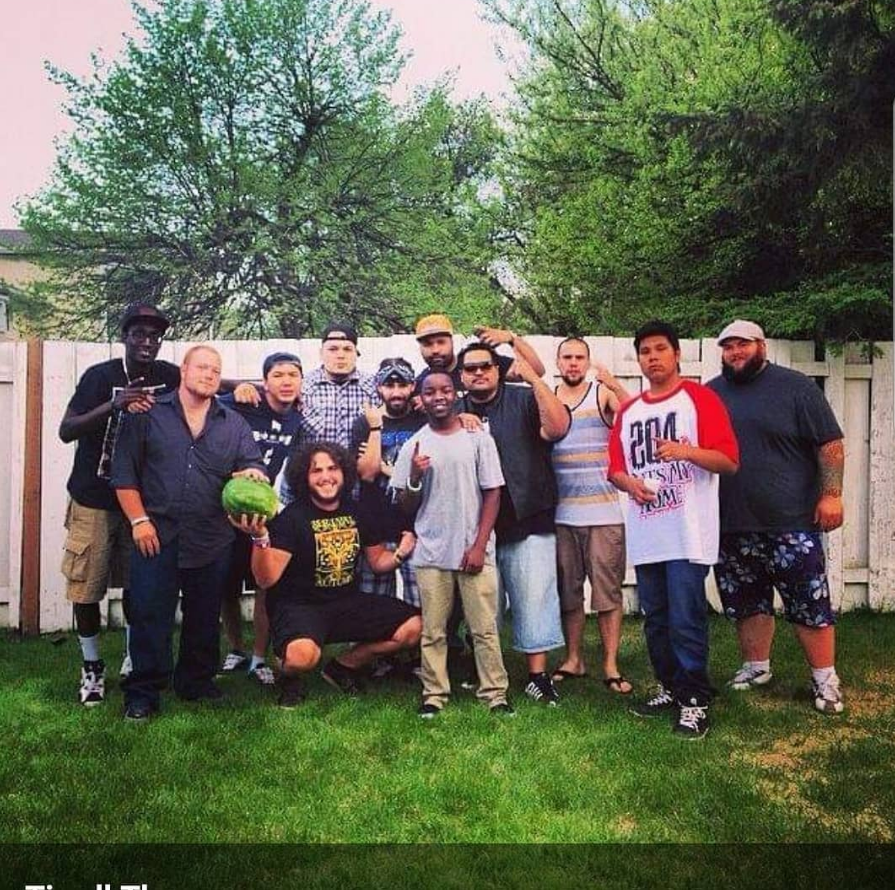 It's very important to be intentional about who gets full access to you. I have come to learn that everyone isn't for me and I am not for everyone. I have learned that just because someone is around me doesn't mean they have my best interest at heart. This doesn't mean dislike or the inability to hang out it just means that I am a little more choosy about who I actually do life with.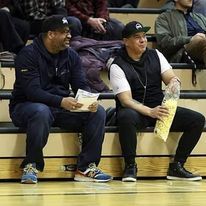 Who you're with matters a lot. I make it a point now to really only roll with people who want me to do better and are willing to help push me there with honesty and love. If you look at your circle of friends and notice that you agree on absolutely everything and are never questioned or challenged by each other you are not growing. It's important to me that in my immediate circle we are all always growing as men and if not that we can be honest with each other enough to find out why. This requires a crazy amount of trust.
Admittedly, this is where I run into trouble. I have a hard time trusting people. It might be a mixture of reasons as to why but I know that is what is it is. Letting people deep into my life is super scary.
I try to be very transparent and open in my music on things that have impacted my life. This includes being vulnerable about the things that have caused me harm and also giving people the chance to celebrate the wins with me too.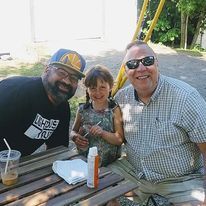 This means that the people that I talk these things through with I have to trust completely. These are the people that I trust to let me know when I get it wrong or I am about to do or say something that I shouldn't. I have had some of these guys see me post something on the socials and come back to let me know it should be removed. These guys have earned my trust which gives them the right to challenge me on absolutely anything without it seeming like an attack. And they have.
Our goal is always just to make each other better men. Husbands, fathers, uncles, brothers. Better in general. All around. It's beyond music even though they all have some involvement in my musical career (mostly because that is who I trust).
These are my brothers (all have eaten Nanny's food) and loved it hahaha.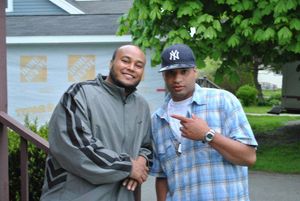 These relationships require some investment. I encourage you to invest in the real relationships in your life. I'm a lot less worried about the day ones as I am about the real ones. There's things that are unwritten and sometimes unsaid but we know that if that calls comes in I will drop everything and run and I know the same thing about them.
There is no point system. I have forgotten every favor I have done for these people. It doesn't matter. If they need me it's done and vice versa.
I encourage you to be intentional about the real relationships you are building in your lives.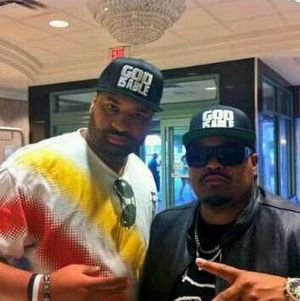 The bible talks about the importance of community. People to grow with. This is serious. Sometimes we take on this attitude of I can do it all by myself. Maybe you can. But why??? That is guaranteed to be a lot harder on you. Nobody and I mean nobody values their alone time more than me but no one has built something of value without a little bit of influence and help. But I find myself back to the understanding that as humans we were never designed to simply be alone. No creature is.
Take a serious look today at who ya wit. Are you growing around them and are they growing around you? It has to be 2 ways. Do they feel like they have the green light to challenge you when you're wrong? Do you have that with them? Do you trust them with the important stuff that you don't go public with? Do they trust you with that stuff? If you answered no to these questions I think you probably should consider reconsidering this group.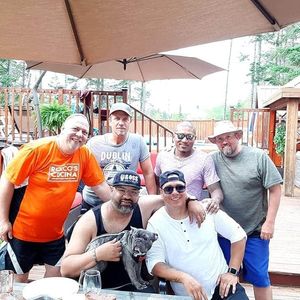 I grabbed the lyrics from a song by The Carter's where Jay-Z describes his friendships. This is squad goals (I think that's the hashtag) for me.
Ten toes, ten toes, we was out in that road, uh 
Lookin' for love in wrong places, we proposed to a stove, yeah 
Shared jewels, shared clothes, that's how deep this s*** goes, yeah 
Every week, ya got bros, all of y'all fake close, yeah 
Y'all switchin' sides like NBA teams just after halftime 
I'm pullin' up on my dog, make sure he okay, I don't even have time 
He copped me a Porsche with butterscotch seats 
This 'fore they had mils 
Live better than rappers and they don't even have deals, that real 
Bought Emory a BM as soon as he came home 
We hopped on a plane, headed straight to the Bay 
That's how we turn the game on, it's game on 
Ty mama died, I was there, my nephew died, he was there 
He in my house more than I be there, more than B there 
Ty-Ty there, E there, Breezy there, Juan there 
High here, Chaka there, Law there, they all here, ah yeah 
Dez there, Kawanna here, s*** feel like nirvana here 
Crib like the SoHo House, I might stay in and grow out my hair 
Tight circle, no squares, I'm geometrically opposed to you 
Y'all like to try angles, y'all like to troll, do you? 
Y'all talk around h***, do you? Y'all don't follow codes do you? 
We know everything you say from n***** close to you 
You emotional; when I say free the dogs, I free 'em 
That's how Meek got his freedom 
Y'all put n***** on a t-shirt, it hurts you ain't never meet 'em 
You got n***** in the feds, you ain't even tryna feed 'em 
I'm tryna free the world, that's how deep I'm in 
I ain't goin' to nobody nothin' when me and my wife beefin' 
I don't care if the house on fire, I'm dyin', n****, I ain't leavin' 
Ty-Ty take care of my kids, after he done grievin' 
If y'all don't understand that, we ain't meant to be friends